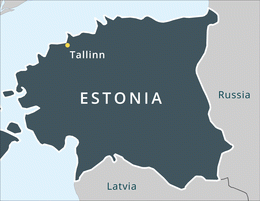 In Tallin, the capital of Estonia, twelve inmates were diagnosed with AH1N1 flu virus. The infected inmates have been quarantined, and other control measures include restricting movement inside the facility, and cancelling extended prison visits. Inmates experiencing flu-like symptoms are being tested for AH1N1. No staff member has been reported to have been infected.
Last year, 20 people in Estonia died of swine flu or related complications. Early this year, the Estonian minister of social affairs, Hanno Pevkur, dismissed flu panic speculations. Vaccines from 2010 are left and the flu vaccine is included in the seasonal flu vaccine. There is also sufficient supply of medicine for those infected.
Surprisingly, a recent survey showed that 68% of respondents wouldn't get a seasonal flu vaccination while only 3% would agree to it. More than forty percent who responded against it, did not trust the vaccine's efficacy and about 20% feared side effects.
This highlights the value and importance of education/awareness campaigns in health prevention strategies. Even if this country has enough vaccines for susceptible populations and others, if the people at whom the interventions are targeted do not trust the interventions, then all efforts would be futile. Nevertheless, it is great that they are controlling the outbreak in the prison, unlike Russian prisons which do not seem to have an effective response to their TB/HIV outbreaks.
Sources
http://news.err.ee/de4686e4-eb03-4495-ae5e-12156c10da1c